Niceville, FL 32578 homes for sale
Chandler Associates
Real Estate Sales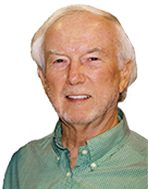 Rocky Bayou Country Club Homes For Sale
1 Home for sale for 387K.
Niceville, FL 32578
jim@welovedestin.com
Rocky Bayou Country Club is a residential lake front subdivision located on the North side of Niceville FL. There are 392 residential parcels within this subdivision. There are currently 386 single family homes built within Rocky Bayou Country Club and only 6 vacant lots available for future homes.
There is 1 home currently for sale in Rocky Bayou Country Club subdivision.
1 of 1
ROCKY BAYOU CC EST #3
$387,000
838414
3 bed
2 bath
2,093 sq. ft.
231 WAVA AVENUE
Water Front: None
NICEVILLE, FL 32578
Water View: None